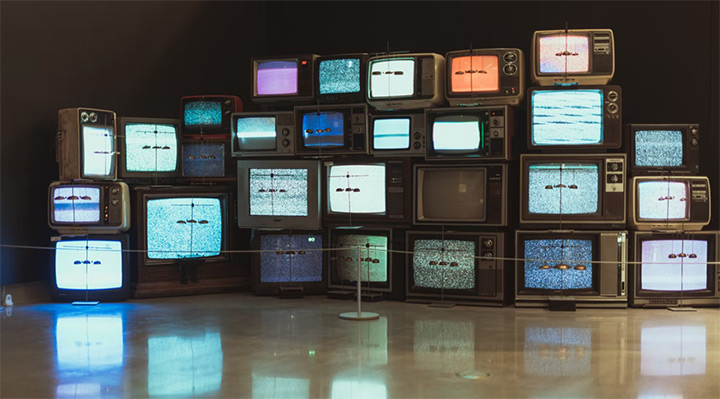 IPTV or Internet Protocol Networks refers to the streaming of TV shows with the help of the internet rather than traditional televisions or cable networks.
Selecting an IPTV Service provider is an arduous task as there are many options present in the market, and we should know the crucial aspects to make a decision.
We will help you through this article to find the correct and suitable IPTV service provider for you. Keep reading to know more.
Why Do We Need IPTV Services?
There are two significant reasons why people have started to use IPTV so commonly these days.
Many people watch TV, but quality content can be readily found on the OTT platforms only.
On these platforms, where we pay for the subscription is where we get our favourite shows and movies.
The IPTV services have enhanced the user's experience and made it interactive so that once a person has tried IPTV, they do not revert to traditional televisions.
What Services Are Provided by IPTV Service Providers?
Before you decide on a specific IPTV service provider, you should know the services that you'll receive from the provider. IPTV offers many interactive services.
One is the live television service which will enable you to stream shows that have been aired only recently. The other benefit is TV on Demand.
This service enables you to view some selected TV channels according to your own preferences and convenience. The last benefit is that of Video on Demand.
This service is deemed to be the most effective service of an IPTV system, and it allows a person to access videos from the server media library at any point in time.
How to Find the Best IPTV Provider?
Several factors will determine your ideal IPTV Service Provider. Only after considering every aspect that is mentioned below you should decide.
However, if you want to save all the hassle and want to access content from various IPTV providers on your Firestick, try out the Smart IPTV app. This article briefs more about Smart IPTV for Fire TV Stick, and how to install it.
1. Location
Location is one of the most significant factors which should determine your choice of an IPTV service provider. There are two aspects that you should keep in mind.
One aspect is that of your current residence and the possibility of shifting shortly. Some services are only available in a particular area.
Hence, it becomes crucial to know whether the service is available in your current residence area or the area where you are planning to shift to.
The second aspect is to know where your provider streams from. Some providers will be from the UK, Canada, or the US, while some may have a different locality.
The streaming location impacts the time-lapse of various shows, which you might want to watch at some specific times. It affects the live television services.
2. Buffering and Content Quality
When someone pays for a particular IPTV service or, for that matter, for any subscription, they expect the quality and the content to be top-notch.
Hence, this is one thing that you should look out for in IPTV services. Many IPTV service providers render free trials. These trials can be utilised to check this aspect.
Pay heed to the download speed and buffering caused, if any. An IPTV service provider will always give you clear instructions about the internet speed.
Before subscribing to any provider, make sure that the bandwidth recommended by the provider matches your internet connection. This will prevent buffering.
3. Cost
After you've considered the most critical factors that have been mentioned above, you should pay attention to your finances. Think of whether the subscription is feasible or not.
Subscription holds a significant role when selecting one for your IPTV. Consider different offers and then choose the one that looks the most suitable to you.
4. Subscriber Reputation and User Experience
There is a reason why people chase a particular brand and go to a specific shop each time they go shopping. The reputation of the IPTV provider matters a lot.
It would be best if you also looked at how popular a provider is because, in recent times, many IPTV service providers have come into the limelight.
Go through reviews and ask your friends and family about a particular provider. Only after you are considering all these factors should you go for it.
5. Channels
Everyone has their own choices and preferences for the channels or the shows that they want to watch.
Hence, before deciding upon an IPTV service provider, go through the channel list and see if that is what you would like to have. See if they meet your entertainment.
Different service providers render other packages. Take time and consider all the boxes. Many providers will provide you with a combination of a lot of channels.
Only some providers give an option to customise the channel packages according to your favourite channels. Although, this service might be a bit expensive.
6. Device Compatibility
Most IPTV service providers use apps to stream the media content. Many providers might stream by using only a PC or a Smart TV and an internet connection.
Some providers would allow you to stream content on various devices simultaneously, while some may not. Keeping this in mind, you should decide for yourself.
Once you have decided, then you might have to cut down your options to the service providers that meet your requirements.
Final Thoughts
We noticed that an IPTV system is an Internet Protocol Networks system wherein we get to stream the content of our choice via an internet connection.
It has a lot of benefits, and people are adapting to it lately. There are certain factors that will determine our choice of the service provider.
An individual should consider all the factors mentioned before arriving at a decision. We hope that this article helped you to choose the suitable IPTV Service Provider.