Podcasts have gained a high rise in the past decade. The pandemic also played its part in increasing the consumption of podcasts. According to research conducted in late March 2020, the pandemic increased the audience of podcasts.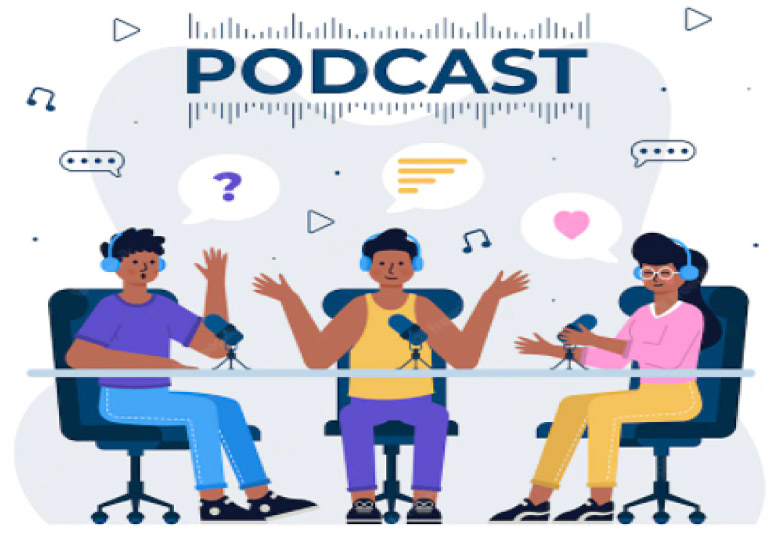 In times when social distancing has made people stay in their homes and even after the leniency in SOP people prefer to stay in homes, Podcasts are a better way of getting information while being entertained.
Watching videos and TV screens can be extremely tiring and gave you headaches, listening to podcasts while doing your home chores or any other chores is convenient. Hence many Gen Z adults are turning to Podcasts as their medium of entertainment it is high time to start your podcast.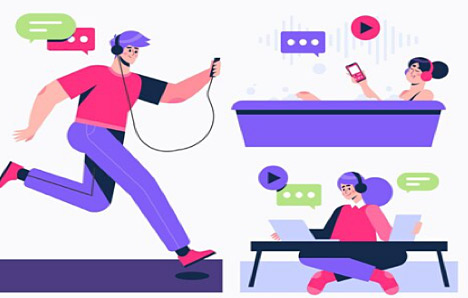 Here are the reasons that may inspire you to start a Podcast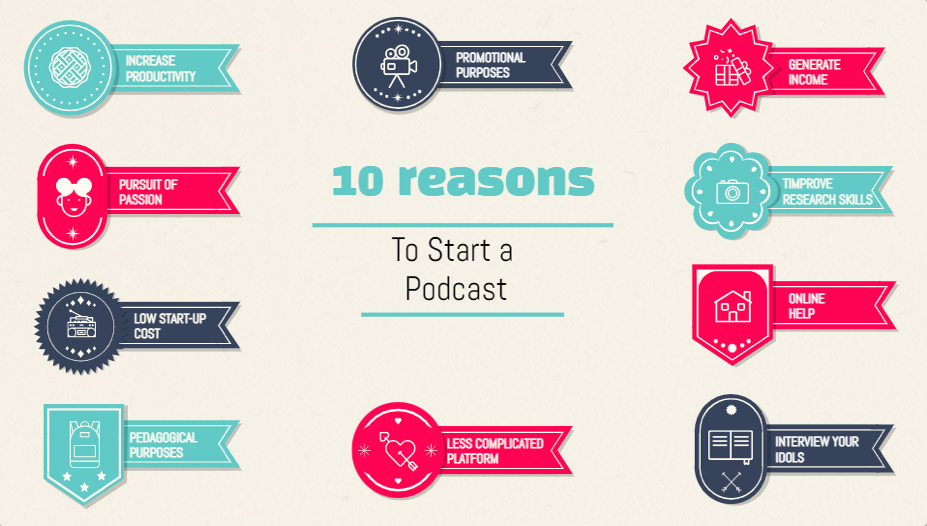 Increase Productivity
Creating a podcast can help you utilise your free time and enhance your productivity. Talking about topics might seem easier but you would need to come up with a platform defining an array of topics once you start a podcast hence it will help you stay productive.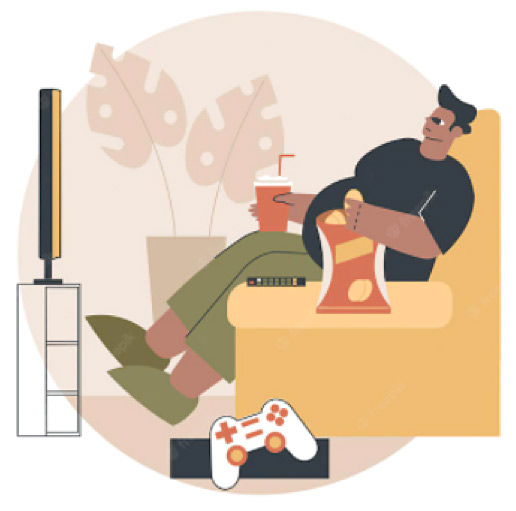 Pursuit of Passion
If you are one of those children who fantasised about becoming an RJ creating a podcast is an ideal alternative path. You can construct your little setup in a small room of your house and start doing it right away.
If you are extremely passionate about any subject and feel like you have a lot to say on the topic you can create a podcast on it. People who share your passion may connect with you through your podcast. The topic can be sports, business, or any other affair of life you have command on.
Pedagogical Purposes
If you are a teacher and want to educate your students in a fun way you can create a podcast and make them listen to it. A study in 2009 suggests that students enjoy learning from the podcasts as they can listen to them in their homes at any time.
Podcasts are also convenient for the educator as they can prepare a lecture or can have a discussion with another professor on a topic which can present a better understanding of the topic in their students.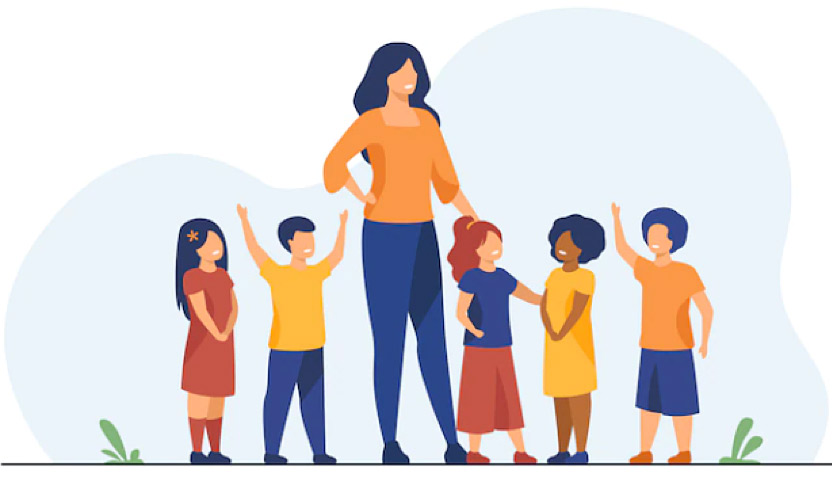 Low Start-Up Cost
You might not be putting your podcast dream on hold thinking it might cost a lot of money but you are wrong. Podcasts do not require big investments to start you can buy a good quality microphone, Podcast recording software on your desktop, and a quiet place, and that's about it.
You do not need to make your podcasts high quality from the very start you can gradually increase the quality once you start to earn from your podcasts.
Generate Income
Earning money must not be a prime reason behind you starting a podcast. Your podcast might not start earning money right away but if you are truly passionate about your content you can secure some loyal listeners you can ask them for funds, you may find a sponsor once your podcast becomes prominent.
Less Complicated Platform
Doing Podcast is a less complicated process than making videos for your audience. You can connect with your target audience through Podcasts as it does not require high editing skills you can play music live and put sound effects live rather than editing it afterward.
The competition on podcasts is lesser than on other social media platforms Henceforth it is easier to get the height of your career in podcasting faster than on any other social platform.
Improve Research Skills
If you want to improve your research skills you can start a podcast as a secondary business. Podcasts are long audio recordings that need good quality content to perform better. Hence you can develop good research skills when making a podcast.
It is not only research skills you will develop but if you invite guests, you may be able to improve your conversation skills as well.
A 1985 study suggests that looking for patterns and making lists can help develop problem-solving skills. Researching a topic and finding new problems in your field of interest may increase your Problem-solving skills
Online Help
There are many online guides you can follow to know How to improve your podcast or if you find technical things like how to get a Podcast on Spotify, Google podcast, or Apple Podcast difficult you can follow other people's journey of starting and setting podcasts.
You can easily find assistance online for whatever problem you face. Starting something new can improve your problem-solving skills too.
A Chance to Interview Your Idols
If you feel like you are invested too much in a field and would want to start a podcast on it. Having a good amount of knowledge about a certain field can make you the perfect interviewer for the people who are at the top of that field.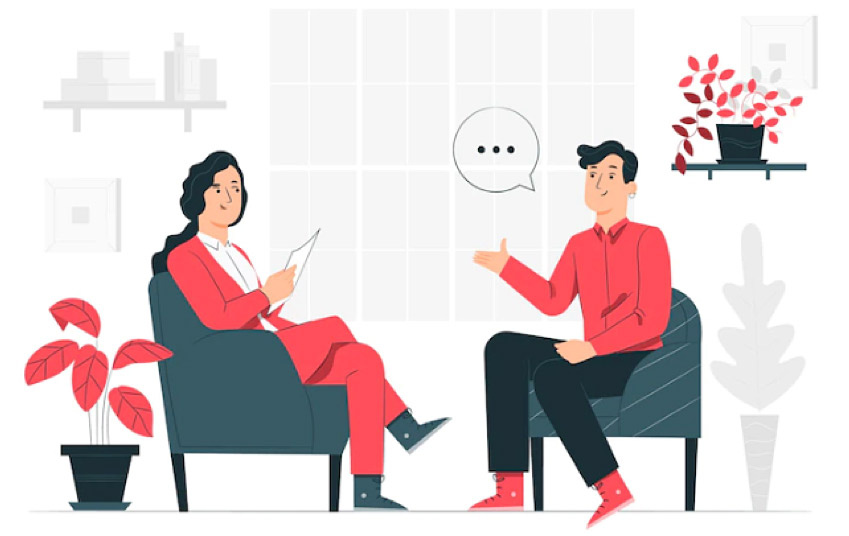 The aim of one day getting to interview your ideal person can keep you motivated to make more podcasts and this might become a good reason for the success of your podcast.
Promotional Purposes
If you are a business owner or you have a product that is in the market. You may target your buyer through your podcasts and advertise your product when you get the chance to do so. Creating a Podcast for such purposes is very useful and practical.
This way may not cost you any substantial money than advertising costs but you will be able to specifically target your buyer. For example, making a podcast about sports so you can sell your golf equipment or sportswear.
Starting something for the right reasons is very important to sustain it. Your intentions to do anything can affect the course it takes throughout its journey. The above-mentioned reasons might not be all the reasons you can start a podcast but it is just a few to help motivate a potential podcast content creator.
Internet is a great source of getting information but you would have to start putting your thoughts into action, and once you start your journey you will find the right reasons to stay. Eventually, you are the one to know why you truly want to start a Podcast.